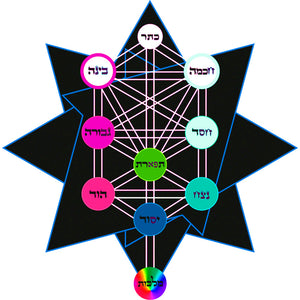 Kabbalistic Sefirot Segula Sticker (Three-Pack)
This Kabbalistic Sefirot Sticker is a segula (charm) to help you bridge the upper and lower spiritual realms. With this three-pack, you can throw one on your laptop, and put the others on your water bottle, notebook, or other objects that you carry around with you to draw down the mystical powers of Torah. 
3 in. die-cut sticker.